Custom
Beverage Display Stand
Displays for Liquor store
Branded Merchandise Displays
Apache offers a comprehensive design service to create unique opportunities for your products at retail. Whether it is an existing model that we enhance with your colors and branding or a completely new geometric structure we are ready to assist you.
Apache offers a wide range of existing models (that do not require tooling) custom produced for your specific needs. Our products satisfy a wide range of merchandising goal from a grocery store, supermarket to liquor & wine store and bar & resturant interior. Using steel, natural wood, eco-cardboard recyclable material for the purpose of enviromental protection.
Our experience design team are ready to bring your idea to be reality interoir.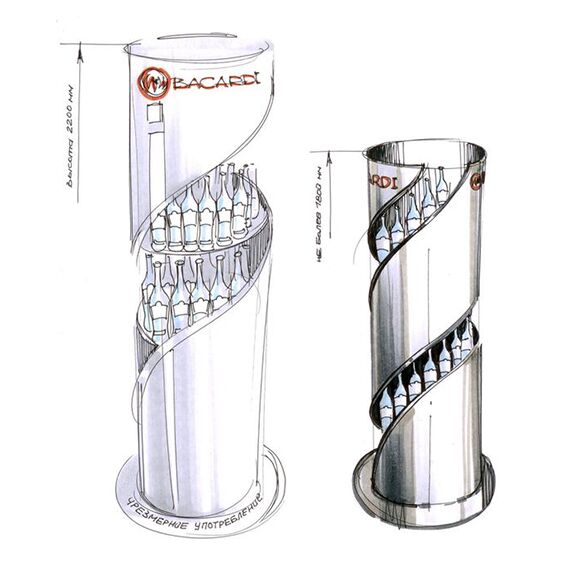 Apache is a Pro-designer and manufacturer in the field of wine & beverage displays focusing on serving small & growing brands, our team have created more than dozens of exsiting display models in the past decade.
During working with our clients, we found that most of clients are small & growing brands, usually, they don't have much budget on promotion. How to bulid a point of sales display with eye-catching ,durable, as much as bottles can be loaded but less cost will be their proity considering.
Our goal is to reach those demands to create a display to meet their satisfy and promote brands mechandising .
Focus on serving small & growing brands for customized retail solutions and visual merchandising displays Small Moq for a custom display.
Apache provide free design service within 24 hours. Free consulting, Free sketch, Free 3D render with customized artwork。
More than 10 years experience in Beverage displays , dozen of existing models with difference material involved, such as: metal , wood , acrylic, cardboard, PVC foam, etc
We know the principles concerning products , which are factors in the successive increase of sales in individual distribution channels as below:
How to arrange the product on the shelf to be the best advantage
How to Construct additional displays
Which area in the store are best suited to given products
How to increase product visibility
To appropriately build the brand images in a given category in the store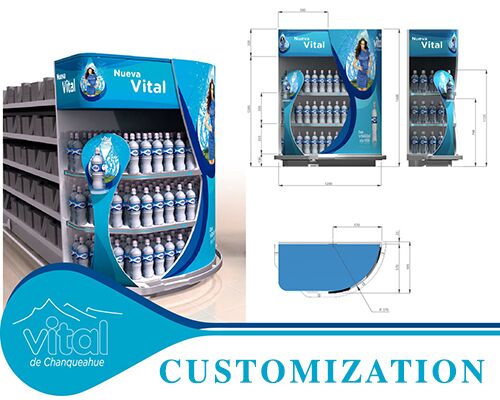 Our Happy Clients Form
30+

Countries
I'm In Love With My Display!!! Customer Service Is Excellent!!!!! The Product Is Beautiful And Amazing! This Is Exactly What I Asked For And The Shipping Was Very Fast! Thank You Soooo Much!!! 😊😊😊 ❤❤❤ I'll Be Ordering Again!!!!!
Over all quality is very good. Very fast shipping, 5 days to UK. The operator was very good to help design the stand and constantly updating me on the look. One small point, please ask for the delivery charge in advance. With the lack of flights this has pushed the shipping costs up to silly money.
It was very easy to place my order and communicate with Apache about my wants and needs for my display. And customer service was great. Even when I didn't like how my logo looked after the first prototype come out, I let them know, and they fixed the issue right away. Very pleased with my order.
We were very impressed with the prompt service from Apache team. They responded to our requests within the hour and expedited our requests for samples etc. We are exceptionally pleased with the end product and our product packaging looks exceptionally professional and top quality materials. I would definitely recommend Apache Display and will certainly be using them again for our next bulk order.
I have to admit, when I first saw the condition of the outside box when they arrived, I thought for sure they would be damaged. I was wrong! That was just an outside box. It was packed in an additional box with protective foam all around it and absolutely no damage. The product looks great and will show well when I use them later this fall at a trade show.
Very beautiful product. Although it was a little hard for us to assemble at first. A little manual in the box with the parts would have come in handy! Apache team send us a video to assemble it and with that it was a peace of cake! I love it
Service was great. Apache team assisted with all my needs an even creating digital mock up before I purchased. Great great great service all around. I ordered one stand and then another within a week of each other, will be ordering a few more stands in 2022!