Apache is a pro-designer and manufacturer in the field of custom wine & beverage display stands focusing on serving small & growing brands. Our team have created thousands of exsiting custom display stands  models in the past decades.
During working with our clients, we have founded that most of the clients are small & growing brands, usually, they don't have much budget on promotions. How to bulid a point of sales custom display stand with eye-catching, durable, as much as bottles or cans can be loaded but with less cost will be their first priorty consideration. Our goal is to reach those demands to create a custom display stand to meet their needs and promote brands mechandising.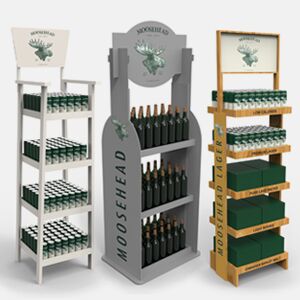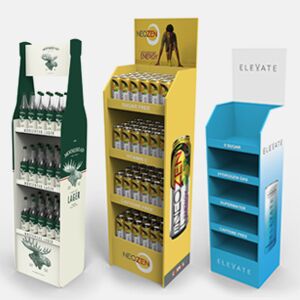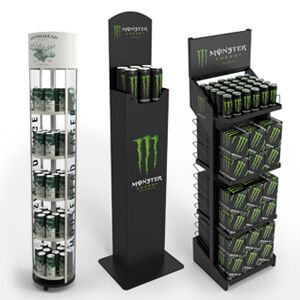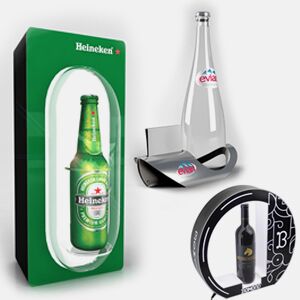 Focusing on serving small & growing brands for customized retail solutions and visual merchandising displays with small MOQ for a custom display stand.
Firstly, Apache provide free design service within 24 hours, free consuliting, free sketch, free 3D render with customized artwork.
Secondly, we have more than 10 years experience in Beverage displays, dozens of existing models with different material are involved, such as metal, wood, acrylic, currugated board, PVC foam.
Thirdly, we know the principles concerning products, which are factors in the successive increase of sales in individual distribution channels as below:
How to arrange the products on the shelf to be the best advantage.
How to construct additional displays.
Which area in the store are the best suitable to given products.
How to increase product visibility.
To appropriately build the brand images in a given category in the store.